Last Updated on: 15th November 2023, 11:57 am
Trying out the best profitable side hustles in Kenya is a big way to achieve financial freedom. The good thing is you can do these side hustles during your free time, either after work or school. Remember, you should aim to have more than one income source to be on top of your finances.
This blog explains the profitable side hustles in Kenya that you can do without quitting your job. however, some of the side hustles are manageable, even while at work. You can employ someone to run the business because it's not complex to monitor the business.
There is no secret to keep about how graduates have been frustrated in the Kenyan job market, with economic times growing tough each day. The majority of graduates have never managed to get employed, and the other percentage is in low-paying jobs. I have been a victim of this some years back, but I managed to get out of it anyway.
I always urge everyone to have multiple streams of income to be financially stable. This is why you should focus to have the best profitable side hustles in Kenya.
But wait, let's have a look at this;
Benefits The Best Profitable Side Hustles in Kenya
Once you have side hustles, you will start your journey towards the ultimate financial freedom. Millions of people go to work to put something on the table for their loved ones. Having side hustles makes this more possible to survive in these hard economic times.
Having side hustles gets you out of unnecessary debts. Can you imagine having less money and a lot of debt? Yes, it happens. If you can get all that you want without borrowing, then why on earth should you borrow? Side hustles help you to get out of debts by increasing your income.
In case you lose your job, you are sorted. Side hustles can take care of your basic needs if you happen to lose your employment. This is one reason why you should never depend on your paycheck alone.
Having side hustles is an excellent way to leave your comfort zone. I usually say that the comfort zone has nothing good to offer. There is no growth here!
More money equals less stress. Don't lie to me on this. How do you feel when you have a lot of money? How can you compare it to the times you are broke? Give your answer in the comment section.
I'm sure you want to experience the above-mentioned benefits, now let's go straight to the profitable side hustles in Kenya. I always come with good intentions; I'm really determined to help you become financially stable. Let's go!
Side hustles are not similar to passive income jobs. Having side hustles is a way of creating multiple streams of income to complement your salary check. Not all side hustles are passive, some need more concentration for them to work well.

Cecilia M. 2021
8 Profitable Side Hustles in Kenya
1. Writing
Let's say I'm starting with this because it's what I'm doing right now. Hehe. Information is power, and that's why there have to be informants.
Writing has been a goldmine for a long time. This is because selling online is growing day by day. A lot of people are searching for products and services information on Google and other search engines. This translates to the demand for written information all over the internet.
A lot of companies are currently searching for writers to write business and product articles. However, in the recent months, we have seen Artificial Intelligence tools change the writing industry in a great way. but there is still a big chance to succed in the AI era. AI writing tools such as ChatGPT have left many writers jobless since its inception in November 2022.
For example, I lost some of my short-term clients, but I'm still keeping the long-term clients. I have also learned to use AI to improve my productivity.
Again, there are so many writing platforms that I talked about in making money online. You can write to get paid at the rates that are suitable for you. The screenshot below shows my profile on Upwork; I was able to earn more than $100( Ksh. 10,000+) in one week.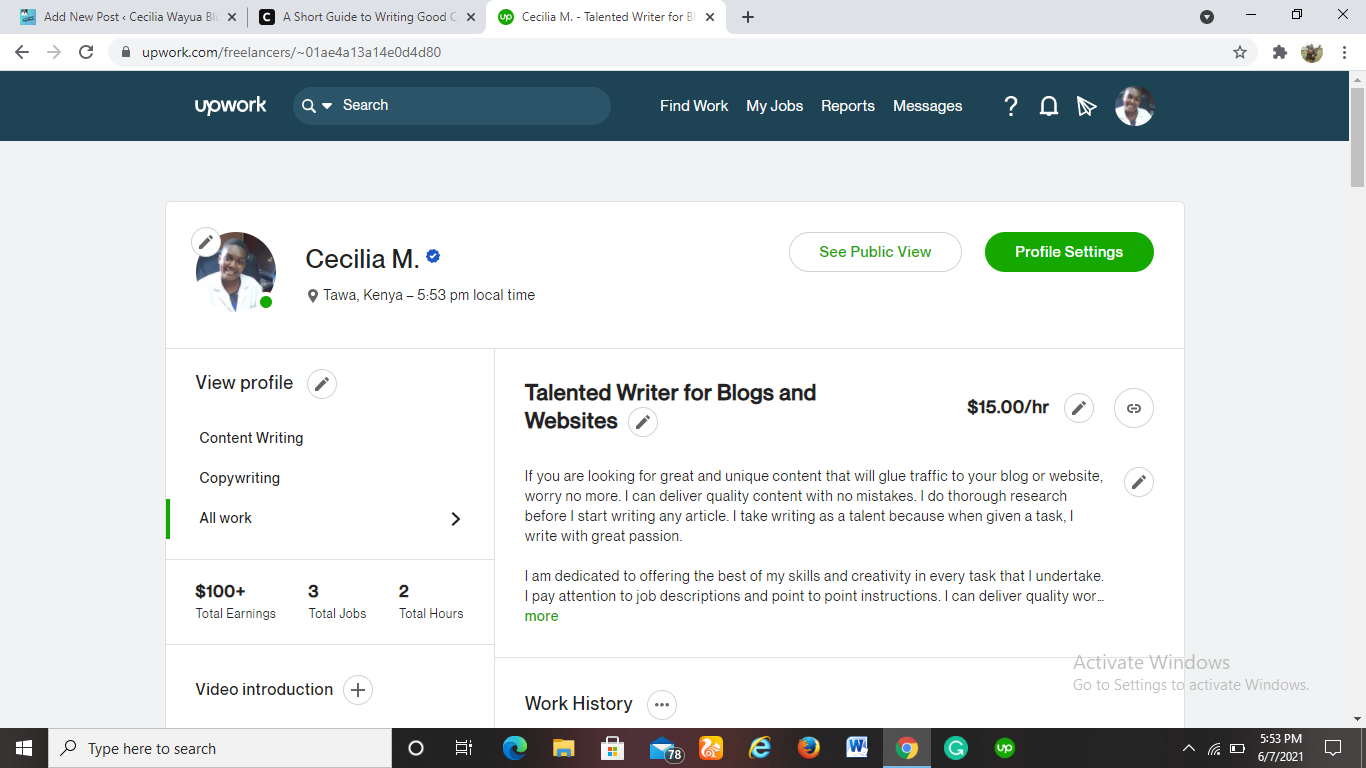 You have to be ready to get trained so that you can deliver high-quality articles to your clients. Delivering poor quality lands you on hard rock with a terrible review from the clients. However, once you are determined, you can do anything in the world. It would be best if you had that unending inner desire to prosper.
2. Best Profitable Side Hustles in Kenya; Small Businesses
A small business is one of the best side hustle ideas in Kenya. All you need is to do a business you are passionate about. You can research the best location to establish a small business before making the decision. A good location depends on the kind of business you want to do. Again, starting a business in a good business location determines the level of success.
Research shows that 20% of small businesses collapse after one year of establishment. It would be best if you did not fall victim to that. However, do not give up no matter what happens.
Small Businesses that Fit the Best Profitable Side Hustles in Kenya
a. Mali mali shop
Mali mali business involves selling household items, commonly plastics and utensils. These kinds of businesses are common in the Kamukunji area in Nairobi, Kenya. This is also a place where you can get the items wholesale. Mali mali business has such good returns in the long run. You can run your mail mali business in the afternoons after class or work.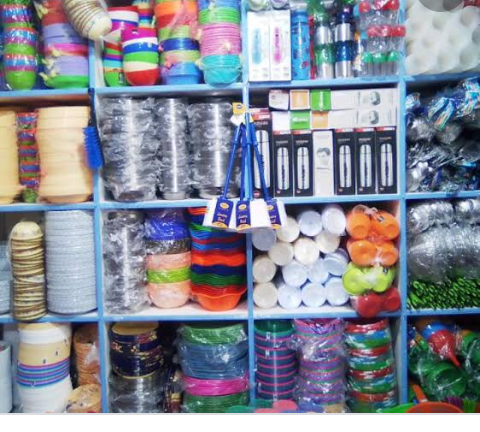 b. Retail/ wholesale shop.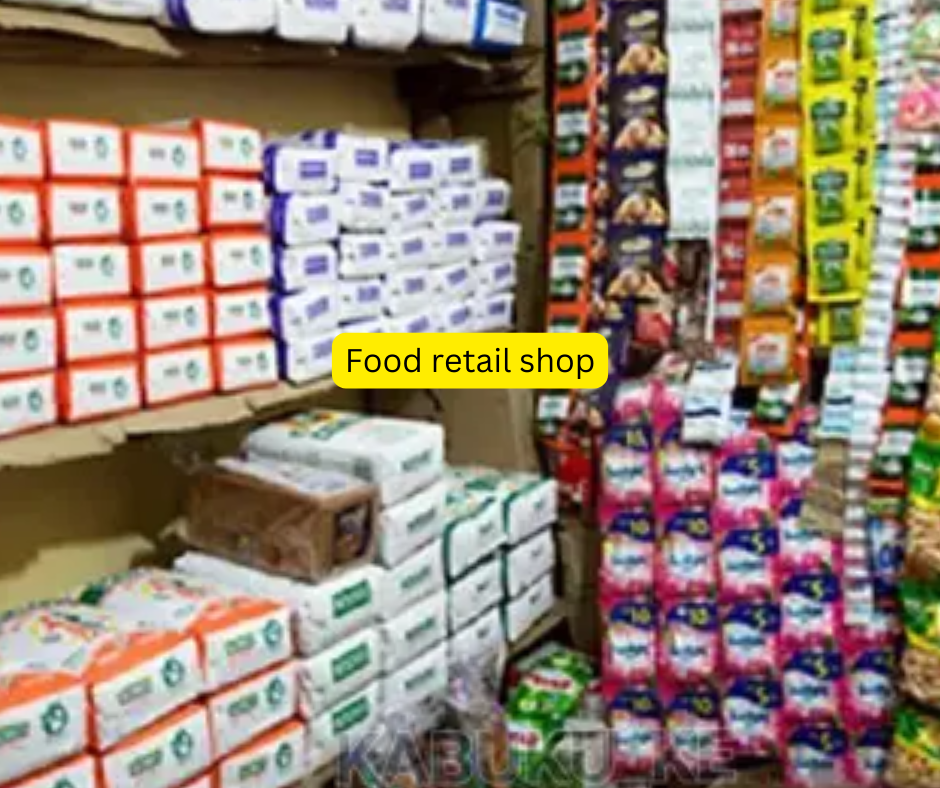 You can establish a shop in a more populated area and you will sell more. Every household in Kenya uses Sugar, tea, rice, flour, cooking oil, and other household items. This means you will be able to sell regardless of the economy. I repeat this; target more populated areas to have positive results.
Running a food retail store can be very complicated due to the nature of the stock. However, with Point of Sale mobile applications, you can successfully hire an employee as you do your job. With around 50k, you can set up a food retail store in a populated area and make profits.
c. Selling second-hand clothes and shoes.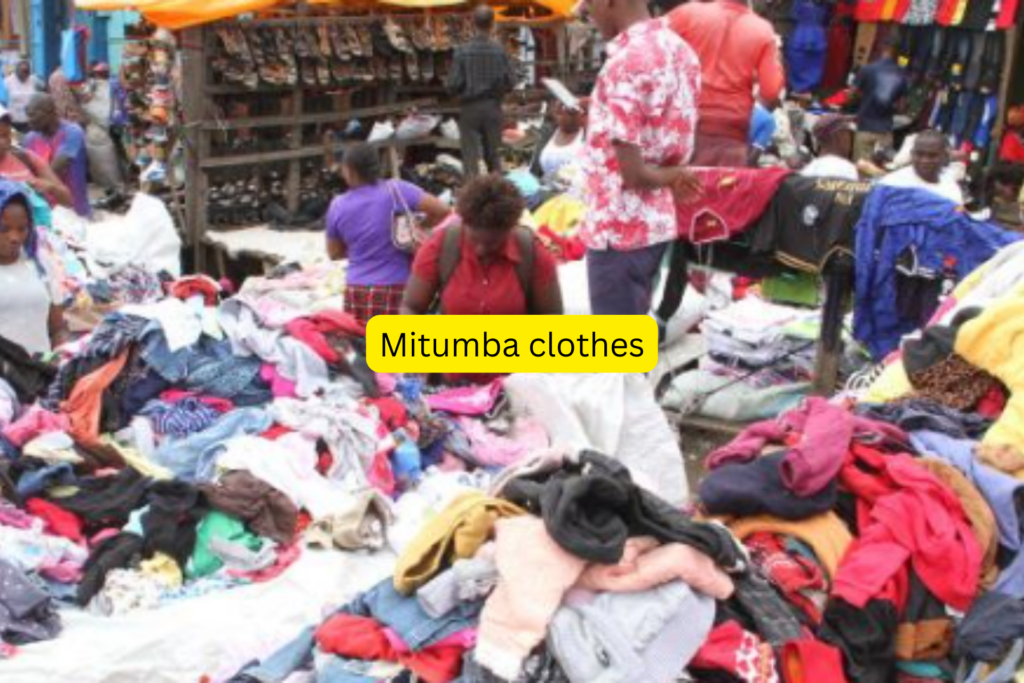 This is a business that many people despise without knowing that it feeds thousands of families in Kenya. When I was employed, I had a strong desire to create another source of income. So I paid a visit to the Gikomba market in Nairobi very early in the morning and picked second-hand shoes for sale. Could you imagine that I got smart shoes at Ksh.50 and resold them at Ksh.300? Hehe, it's called business, we're here to get profits.
You can run your mitumba business part-time after 8-5 job or classes. You only have to be determined in what you do.
d. Salon and Barbershop.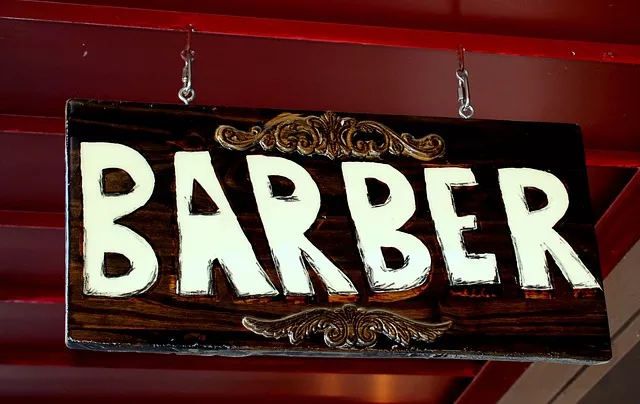 There is no day that these services will be irrelevant in society. The demand for salon and barbershop services grows day by day. The good thing is you can combine a salon and barbershop in the same place.
However, to succeed in these profitable side hustles in Kenya, you should aim to offer excellent services to your clients. You can offer aftershave services such as massage and you will build a client base for a long time. The good thing about salon or barber services is that you can employ one or two employees to run the business on your behalf.
e. Selling agrochemicals.
Establishing an agro vet is another way to have a good side hustle. The more people are venturing into agriculture, the more the agribusiness sector is growing. For example, most families are venturing into kitchen gardens where they grow vegetables to save money on groceries. This translates into a huge opportunity for agro-dealers to sell seeds and chemicals.
You can take a course and learn how to operate an agro vet and administer the correct chemicals to the farming problems. Alternatively, you can hire a qualified employee to run the agro vet on your behalf. The good thing is you can monitor stock with a POS system to avoid theft. You can also install CCTV cameras to monitor the daily activities in the outlet.
f. Start a cereals business.
In the current economy, cereals are the most moving products in Kenya, regardless of the skyrocketing prices. You should take this opportunity to venture into a cereals business in a busy environment. For instance, you should target more drought-stricken counties in Kenya to sell more.
If you are a farmer, you can focus on producing the cereals and you will maximize your profits. Alternatively, you can source products from the farmers to get them at cheaper costs. As long as you have the best strategies for stock acquisition, it's easy to build a profitable side hustle in Kenya with the cereals business.
There are many more small businesses that you can try out and still have some reasonable profits each month.
3. Set up an online store
Online selling is constantly increasing at an astonishing rate. This is due to the increased consumption of Internet materials. As a result, you can establish an online store and start earning.
For instance, let's say you want to know the trending fashion of clothes, shoes, or even bags. The first action that digital people take is to check it on websites and social media. The majority of people end up buying online after they get their preferences.
This shows how close we are to establishing online businesses. People are already tired of moving to physical stores. That's why they will follow genuine links to buy products on online platforms like Amazon, Jumia, Jiji, Alibaba, etc.
I don't mean to discourage you, but this may take time before you start making a significant amount of income. All you need is daily improvement and persistence. Be persistent in marketing through social media and paid advertisements.
You can learn how to create an online store here.
4. Farming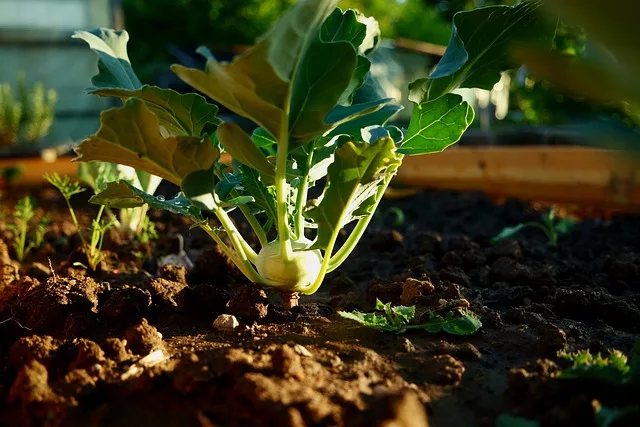 Farming is another profitable side hustle in Kenya that has great returns if done perfectly. Imagine that agricultural products will never be out of the market. There is no technology or anything that can replace food. What has changed is only the means of getting the products up to standard quality.
When Covid-19 was at its peak, a lot of people lost their jobs due to reduced movement. However, during this time majority of the people ventured into poultry, livestock, and vegetable farming.
You can do poultry farming anywhere. Regardless you have land or not. You can start by acquiring a small cage that can accommodate the least number you can be willing to begin with. Again, ensure that you get quality breeds for the best results.
You can do farming as a side hustle in the evenings and weekends. The good thing is you can employ workers to till the land and spray chemicals. You will only need to oversee the activities in the evenings and on weekends.
5. Blogging is another profitable side hustle in Kenya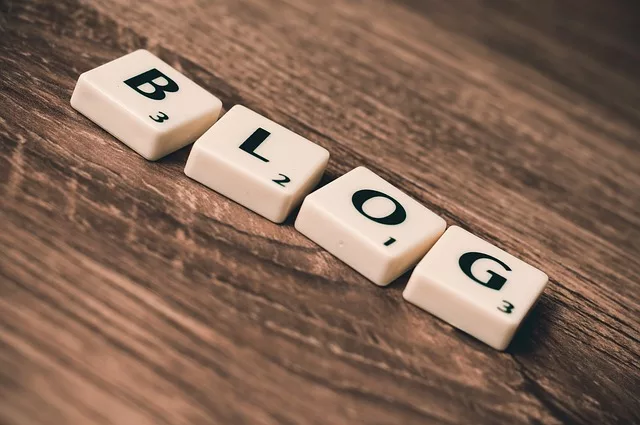 Blogging is one of the side hustles that you can comfortably do while at your home. You are your boss in blogging, and you plan your time and everything that you should do. First, you need to know the basics, and then you will be set.
Blogging needs you to be determined on what you are doing to get the best results out of it. Therefore, put a daily effort towards your goal; soon enough, you will reap the fruits.
You need to have good quality content for you to start monetizing your blog. Get an affordable hosting company, and you will never regret it a bit. Here is a full guide that I have written about starting a blog. You will get a step-by-step guide on what to do and when to do it.
You can also enroll in my Blogging Mastery Course for step-by-step guidance on starting a blog.

6. Affiliate marketing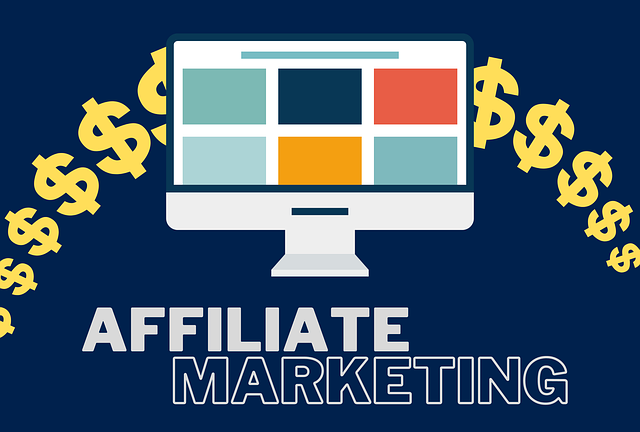 Again you can choose affiliate marketing as one of your side hustles. If done more persistently, affiliate marketing can produce more income than you can imagine.
With the continuous increase of new companies and products, affiliate marketing has got the future market. But, remember, we are venturing on side hustles that have long-term existence. Consider affiliate marketing as one of them.
When an individual purchases a product through your link, you are entitled to earn a certain percentage of the price they pay. And that's how affiliate marketing works.
The beauty of affiliate marketing is you can start doing it now. What you need to do is to register an account on Amazon, Jumia, or any other affiliate marketing network. It won't even take 10 minutes to do that.
The next thing you will need to do is get tracked product links and share them on your social media platforms.
In affiliate marketing, you are given a blank cheque to write any amount you want. Therefore, the more intense you are marketing your links, the more it becomes possible for you to earn.
7. A YouTube channel is a game changer as a side hustle in Kenya

Making money on YouTube has become a very reproductive side hustle for many people. However, you can earn money on YouTube as long as you have attractive, educative, and unique content.
Creating a YouTube channel is very simple, and anyone can do it. So, all you need is an active email address, and you are set to go. Get more guidelines here.
Think about what you like most and then imagine yourself earning money from it. Your passion can be cooking, exercising, motivating others, singing, acting, comedy, etc. Why don't you try this today? Take a video of you doing what you are passionate about and upload it on YouTube.
Keep on doing it until you attain all the requirements to monetize your channel. For you to succeed in Youtube, make sure your content is unique.
8. Real Estate is another profitable side hustle in Kenya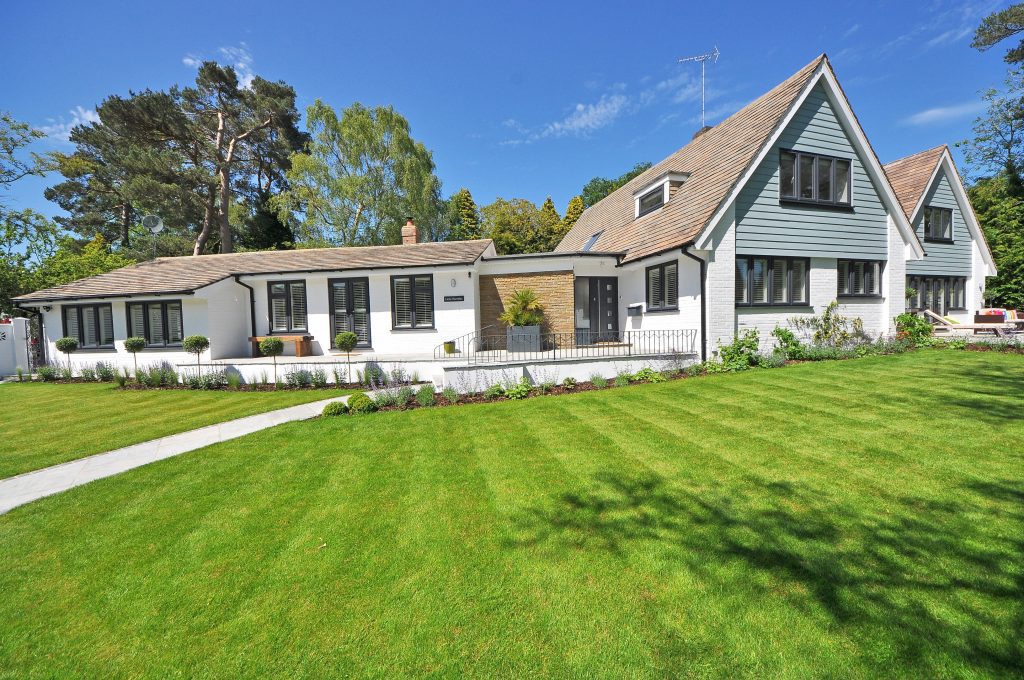 Lest I forget! Due to the ever-growing population, real estate development is growing to a very creative side hustle in Kenya. However, to venture into this kind of business, you must have a huge amount of money. If you decide to venture into this business, it will be good to take a real estate expert not to be cornered.
A real estate business is a stable way to help you gain financial freedom faster. Therefore if you have money, you should consider this side hustle idea in Kenya.
The Bottom Line
Getting multiple income streams is the only way to gain ultimate financial freedom. Would you mind going back to the top and choosing the side hustles that work best for you?
Put unending effort into what you choose. I really wish you the best as you purpose to change your financial status for the better.
The success or failure of your future is determined by what you do today. Take action NOW!