1.Web development and design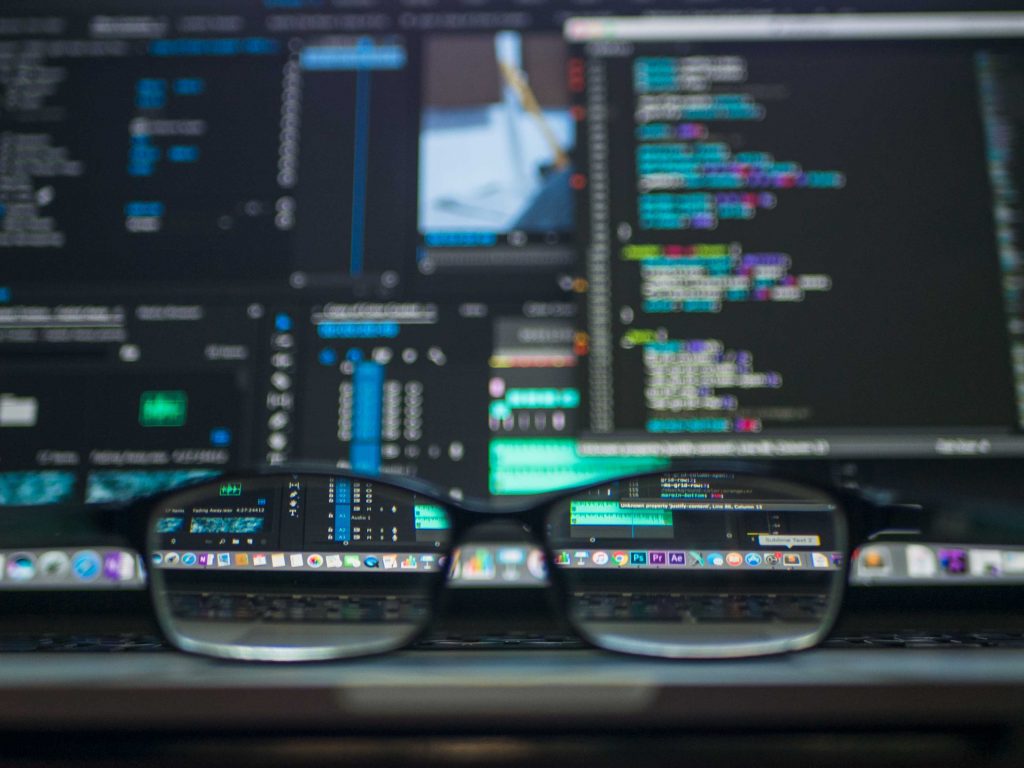 If your business needs a website then you are at home. I will start from scratch i.e getting you a domain name and a good hosting company like NameCheap. I will design your new website to get it live. What you need to do is to contact me for a price quote.
2. Freelance writing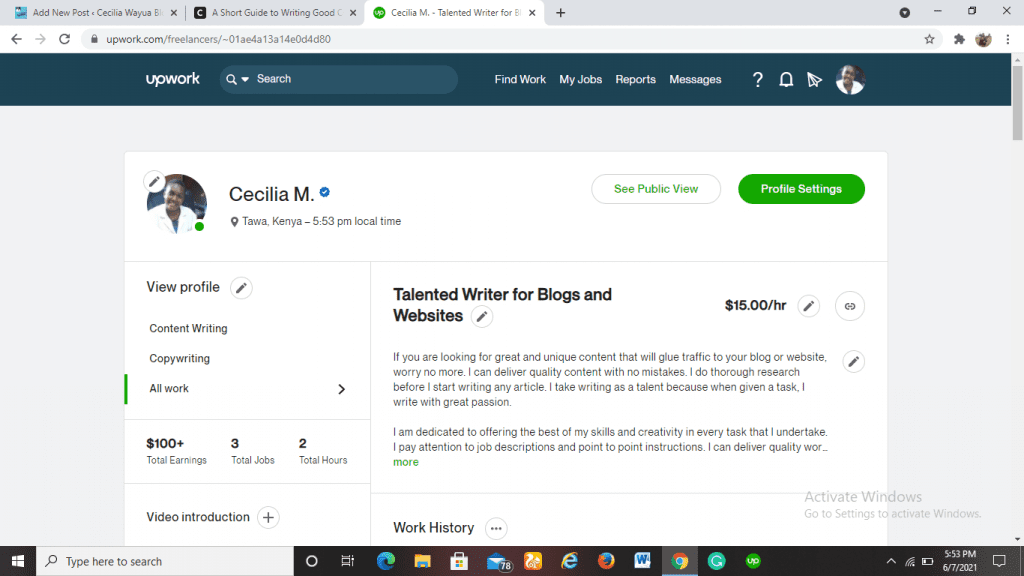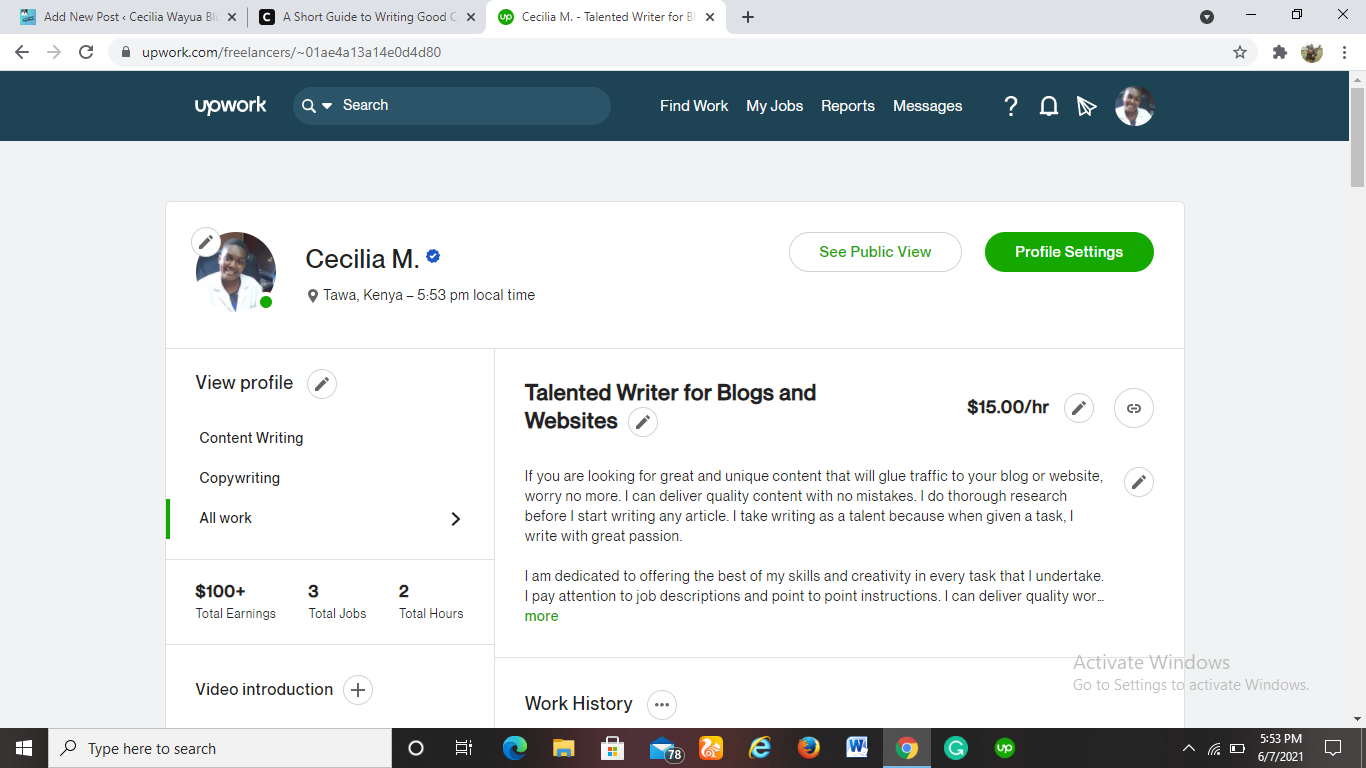 I can write articles for your blog or website at an affordable fee. Feel free to contact me.
Check my Upwork profile here for more testimonials.
3. Online advertising
If you have a product or service that you want to reach a wide range of customers, feel free to contact me. I will help you get to your buyers at a fee.
ORDER HERE