Last Updated on: 1st November 2023, 04:34 pm
The hard economic times have pushed many to think of money-saving tips. I'm a victim of spending too much money on groceries each month. However, that is in the past now; I usually save Ksh. 5,000 on groceries each month. Do you want to know how I do it? Well, I will show you ways to create a successful kitchen garden in Kenya with locally available materials.
This blog explains the kitchen garden ideas that have helped me save money on groceries each month. The good news is that I'm always sure my family and I consume fresh produce without compromising our health.
When you follow the ideas I will share here, you will likely cut your grocery budget more than you could have imagined.
Keep reading.
My Kitchen Garden Kenya: Why You Should Have One
We always say that desperate moments call for desperate actions. One way to survive the harsh economic times in Kenya is by cutting your grocery budget.
Just old, unused materials
The good news is you will need old containers or sacks to make a kitchen garden at your home. These materials are locally available, and you can acquire them at a minimal or no cost.
The main goal of these kitchen garden ideas in Kenya is to help you save money. The cost of living in Kenya is leaving everyone overwhelmed by duties and responsibilities. With a kitchen garden, you can save money on groceries and ease your wallet.
Are you worried about how much water you need to irrigate your kitchen garden? Well, the ideas that I'm sharing save on water usage. As you all know, in most parts of Kenya, water is an issue, and that's our primary consideration in creating a manageable kitchen garden.
Most kitchen gardens are portable, making it easy to move around with your garden. However, you must be super careful not to break the vegetable while moving. Therefore, if you stay in a rental property, you can always carry your garden with you… Sounds interesting?
You can always have your kitchen garden for as long as you want. I would advise you to buy seeds from an agro dealer near you. This will help you plant the seeds in phases to ensure a continuous flow of vegetables throughout the year.
Kitchen Garden Ideas in Kenya
Let's explore how you can embrace kitchen garden ideas at your home. I hope these ideas will change your life and help you save money on groceries.
1. Use Sacks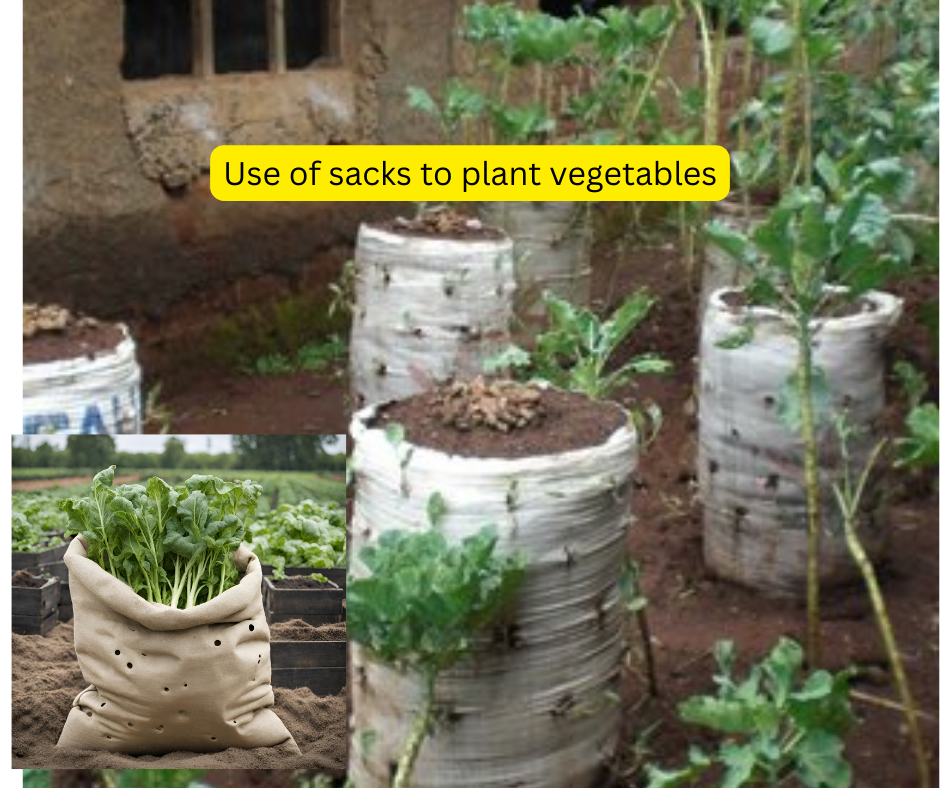 You can use old sacks to make a kitchen garden in your residential area. For example, I have used several sacks to plant sukuma wiki, spinach, dhania, tomatoes, onions, sweet potatoes, and cabbage.
To turn your sacks into a garden:
Find loose soil and mix it with locally available manure such as chicken droppings or cow dung.
Fill the soil into the sack and create several holes around the sack.
Water the soil until it's wet all over.
Take your seedlings from your nursery and add them into the holes and on top of the sack.
A sack will hold a lot of moisture, and you can continuously irrigate your vegetables with water you use to rinse utensils or clothes. In a week, you can water your vegetables a maximum of three times.
2. Use Containers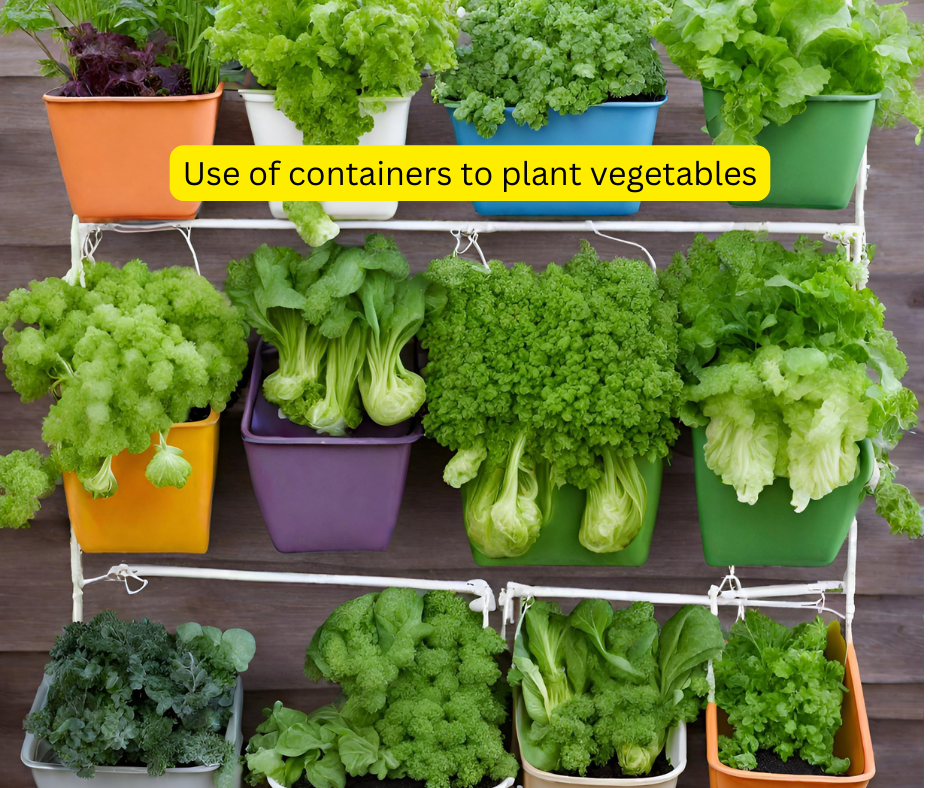 It's not the time to lament about old jerry cans and containers around your home. You can now turn them into a beautiful kitchen garden that can help you save money on groceries.
With containers, you can create a flying garden, which is suitable for families with less space. Containers are also a good choice as they will use less water compared to sacks. Although containers hold fewer vegetables, they are suitable to hand around your house or on trees.
To turn your unused containers into a garden:
Collect 20 ltr or 10 ltr jerry cans and cut into half vertically
Create small holes at the base to reduce excess water and avoid lagging
If you need a flying garden, fix wires/strong ropes to suspend the containers
Fill the containers with loose soil mixed with manure
Irrigate the soil and make it moist
Transfer your seedlings from your nursery and irrigate
Flying container garden is suitable for planting sukuma wiki, spinach, tomatoes, or passion fruits.
3. Use Old Tires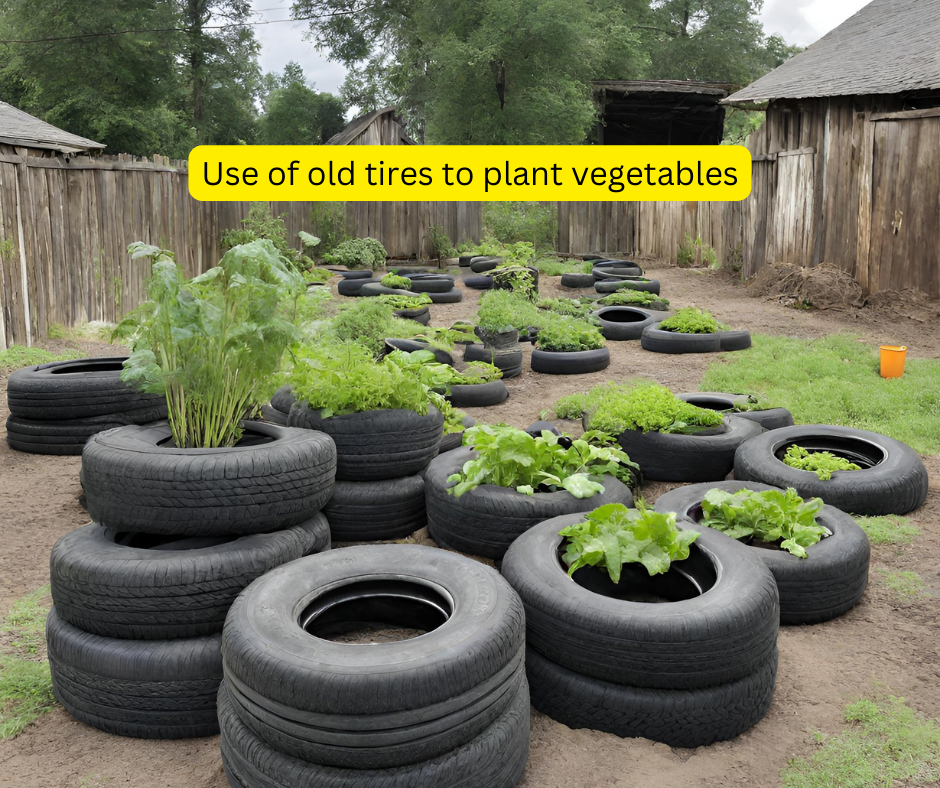 You can use old tires to turn them into a beautiful kitchen garden. You can acquire the tires from local dealers or ask your neighbors to give/sell you their unused tires.
To turn old tires into a kitchen garden:
Collect the tires and close one end with a sack.
Fill the tire with loose soil mixed with manure.
Water the soil to make it moist.
Transfer your seedlings to the tires and irrigate them.
If you want a flying garden, you can also fix strong wires to suspend the tires. You can arrange the tires vertically on top of each other with a one-meter space between them. This could save on space and accommodate more tires vertically.
4. Wick Irrigation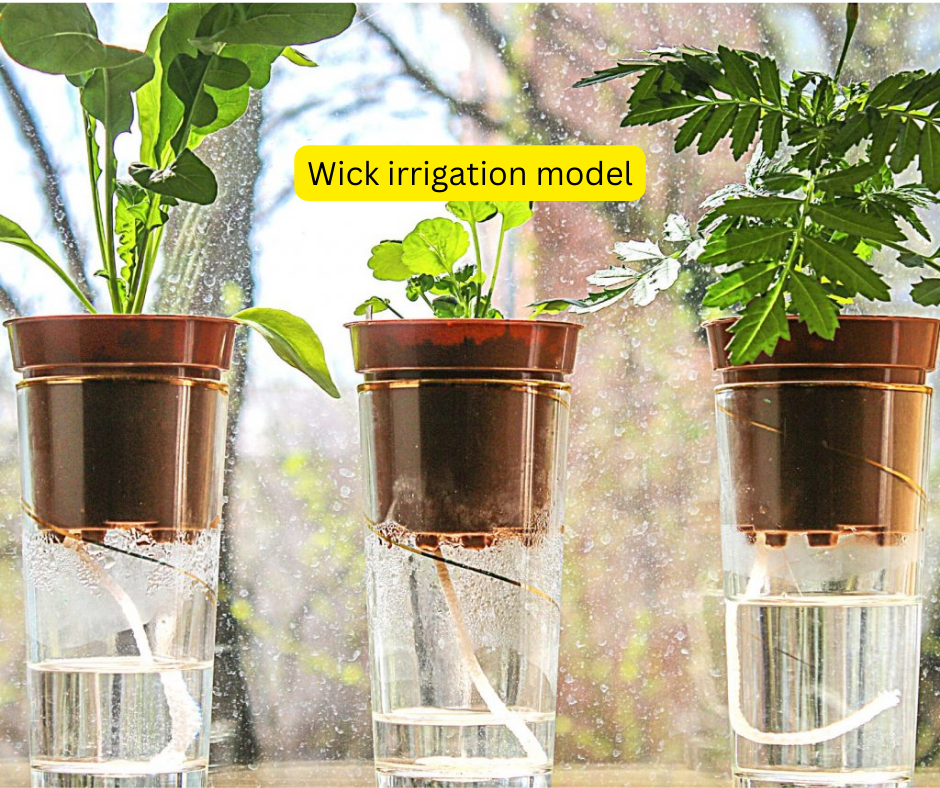 Wick irrigation is another way to create a kitchen garden and manage it with less water. To start a wick irrigation garden, you need several containers and wicks. This model of irrigation uses the capillarity technique to irrigate the garden.
To create a wick irrigation kitchen garden in Kenya:
Collect containers or small sacks, like those for packing 25kg of rice
Cut the containers you are going to plant into half vertically
Create holes at the base of the containers and fix wicks in them. You can cut old blankets to fit the size of a wick.
Add loose soil mixed with local manure
Cut other containers horizontally, which will hold the water for irrigation.
Place each container with soil on top of the horizontally cut container with the wicks dipping in the water
Wait until the soil is moist, then transfer your vegetables from the nursery
I have used wick irrigation multiple times, and it has really been yielding positive results. It saves water and also ensures that the vegetables have a steady water supply all through. A 5-litre jar of water can last for a week for each container.
5. Use of Buckets To Create Kitchen Garden in Kenya
Buckets are another great way to help you start a kitchen garden in Kenya with less expenses. You can collect old buckets in your home and turn them into a kitchen garden and eventually save money on groceries.
The idea of using buckets for the kitchen garden is almost similar to that of using sacks. To create a sustainable kitchen garden with bucks:
Collect unused buckets and make holes around them. You can use a hot metal or around 3 inches.
You can add strings of wire if you would like to create a flying garden with the buckets.
Add loose soil mixed with locally available manure
Water the soil to make it moist.
Transfer your vegetables to your buckets.
Buckets have the potential to hold more water for a longer period. So this method can save your water.
Now that you have the idea to create a kitchen garden, how do you ensure you get your desired harvest and save money?
Tips for Success: How To Successfully Maintain Your Kitchen Garden in Kenya
Setting up a kitchen garden is one thing, and making it a success is what you should crave. Indeed, you can waste time and money making a kitchen garden that fails to serve you the purpose. So, how do you make your kitchen garden a success?
Use the Right Fertilisers
Some people think any fertiliser would just work well for their vegetables. Using any fertiliser for your crops is usually a huge mistake. It's important to note that every crop needs different mineral supplements at different growth stages.
For instance, all crops need a high phosphorus composition when germinating or at the first stages of their life. All fertilisers have the Nitrogen(N), Phosphorus(P), and Potassium (K) —NPK ratio. Therefore, you can consider using fertilisers such as N.P.K 23:23:0 or DAP 18:46:0 when your kitchen garden vegetables are young.
When the vegetables have advanced, you should use fertilisers with a high nitrogen composition to help them build foliage. In the case of Sukuma wiki, spinach, and cabbages, you can use CAN fertiliser or UREA, which have high Nitrogen levels.
Tomatoes and other vegetables that produce flowers need high potassium levels during the flowering and fruiting stages. You can use fertilisers like N.P.K 17:17:17, balanced for flower and fruit development.
Use The Right Agrochemicals
Let's say that it's purely impossible to get any harvest without using agrochemicals. Your vegetables will get infested by insects and fungi, hindering their growth. Therefore, it's important to use the right agrochemicals to maintain the quality of the vegetables you harvest.
To maintain your kitchen garden in Kenya, you must have the right agrochemicals, such as insecticides, fungicides and foliar fertilisers.
You should start spraying your vegetables with the necessary chemicals while they are in the nursery. This will help prevent soil fungi and insects from destroying your seeds. In addition, proper care of your nursery guarantees a higher percentage of germination.
Furthermore, you should always check on any available insects on your vegetables and seek guidance from your nearest agro dealer. However, you should also consider the pre-harvest intervals of the chemicals you spray to ensure you don't consume chemicals.
For instance, when the vegetables are young, you can spray chemicals with a pre-harvest interval of 14 days. However, during the harvest, spray chemicals with not more than 3 days pre-harvest interval.
Kitchen Garden in Kenya: The Bottom Line
You can really save money on groceries if you commit to creating a successful kitchen garden. Like I said initially, I have tried and tested the kitchen garden ideas in this blog post, and they have helped me save Ksh. 5,000 on groceries monthly.
If you implement the tips in this blog post, I'm sure you will create a successful kitchen garden, regardless of your location in Kenya.
Subscribe to my email list for more tips on saving money through actionable ways like a kitchen garden.