Last Updated on: 17th November 2023, 11:35 am
My days at Kibabii University in Bungoma, Kenya were not as tough as they could have been. Coming from a humble background opened my entrepreneurial mindset and led me to do business around the school. You no longer have to suffer as a college/university student in Kenya. I have a list of actionable side hustles for students in Kenya. 
I have tried some of these side hustles, and trust me. They eased my financial struggles during my campus days. I also share other side hustles that friends and classmates did and were able to pay their fees and upkeep during their campus life.
Given that the Kenyan economy is already breaking our backs, you could save your parents some stress and sustain your life on campus. Be keen to invest in a business idea that you could earn money as a student in Kenya.
Love my blogs? Remember to subscribe to my email list to receive actionable guides to make money as a student in Kenya.
Profitable Side Hustles for Students in Kenya
Here are potential side hustles for students in Kenya. Try out what works for you to make some profits while at school.
The good thing about starting a business while in school is that you will not struggle to make a living after graduation. You can always continue doing business as you search for employment.
1. Nail Polish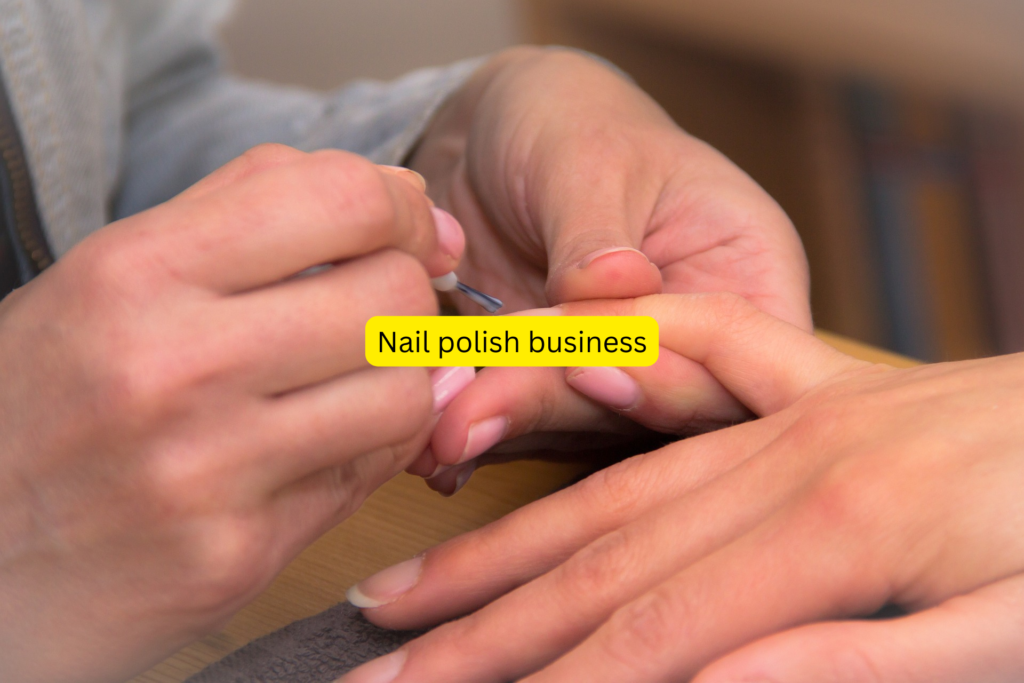 The nail polish is among the most profitable side hustles for students in Kenya. While on campus, I did this business, which had the highest returns.
I started with simple nail polish one evening after classes. On my first day as a nail polish technician, I made a profit of Ksh.400 within two hours.
I had no issues applying polish on my clients since I had prior experience in applying polish on my nails. In addition, I took clients' feedback positively and improved my skills. I also managed to add more quality colours and maintained a high client base.
The good news about the nail polish business is you can start with a capital of as little as Ksh.1000 in Kenya.
2. Selling earrings and necklaces
Selling of lady's earrings and necklaces is another profitable side hustle for students in Kenya today. Your target market will be ladies in hostels and those living in rentals outside the school.
Again, while doing mobile nail polish on campus, I expanded my business and bought cheap earrings and necklaces I would sell from Ksh. 20 to Sh. 50 maximum. I got the products wholesale in Bungoma town.
The good thing I liked about selling earrings and necklaces was that they were cheap, and I could sell them alongside my nail polish services. Again, I spend around Ksh. 500 to include earrings and necklaces in the business.
Therefore, selling earrings and necklaces is a great side hustle for students in Kenya, especially now when the students would prefer to spend little cash on beauty.
3. A fruit parlour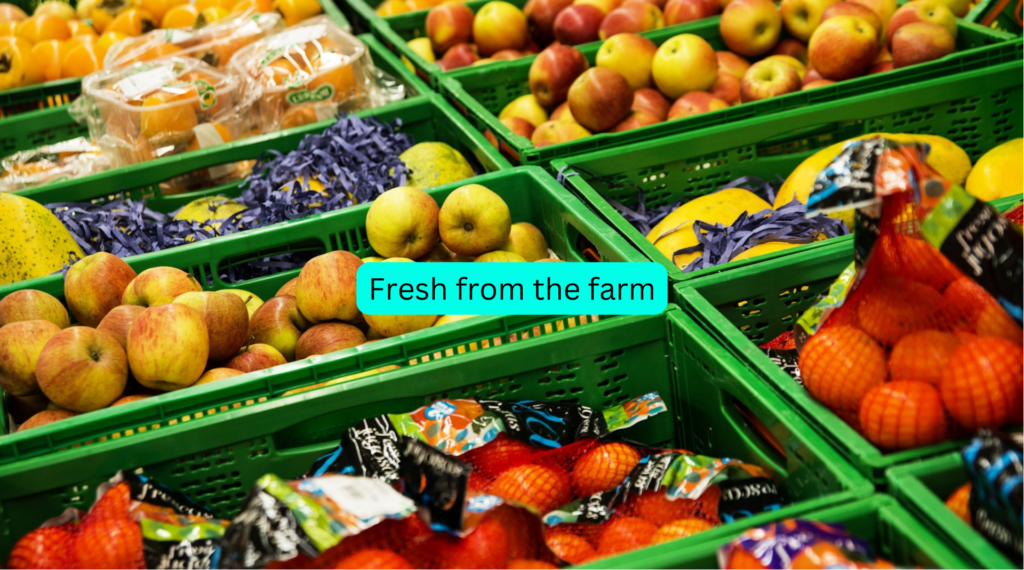 Starting a fruit joint is a great side hustle for Kenyan students. You only need to set up a kiosk near your school gate, and you will have students who would love to taste your fruits.
Before starting a fruit parlour, ensure a reliable fruit supplier is nearby.
Once you've set up your fruit kiosk, you can expand your business by buying a blender to make fruit juices. This value addition can help you make more profits in your fruit business.
In addition, you can also buy a fridge that will help preserve the fruits for a longer time.
With around 10k, you can successfully set up a fruit kiosk near your school.
The good news is that you can run your fruit business whenever you are not in class. However, once your business stabilizes, you can hire a part-time employee to help you while you are in class.
4. Side hustles for students in Kenya: Chips joint
University students love fast foods such as chips, smokies, Samosas, etc. And that gives you an opportunity to start a chips joint in your school. You should start by identifying a good location with a high flaw of students. Alternatively, you can apply for a space in your student center canteen to put up your business.
Remember, just like any other business, you should pay rent, a business permit, and a health license for your chips joint business. Furthermore, you need chairs, tables, a deep frier, a potato cutter, and a display box for your chips business. On Jumia, you can get both chips deep fryer, and cutter at a discounted price plus other gifts today.
You will also need other items, such as packing bags, a bag of potatoes, and cooking oil. You can get these items in your nearest wholesale shop. You can run the business whenever you are not in classes. However, when your business grows, you can get a part-time employee to run it when you are in class.
5. A small eatery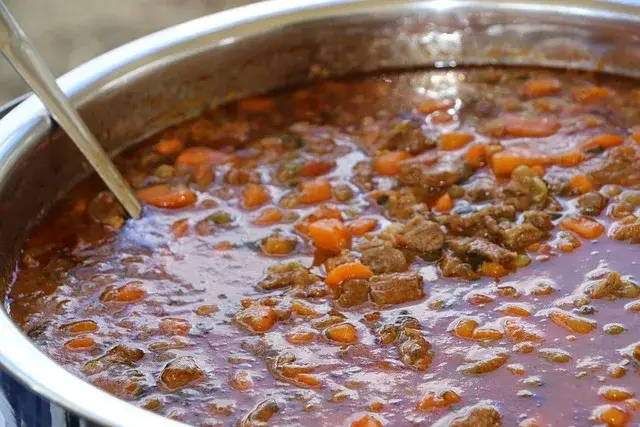 Students love nice and cheap food. Therefore, you can start a small eatery shop where you will cook and sell the common foods in your area. However, to succeed in this business, you should have top-notch cooking skills to help you acquire and maintain your clients.
To start this business, you should get a space near your university gate where most students will stay while waiting for the next class. You should also pay the rent, business permit, and health licenses. Therefore, you need around 30k to set up a successful eatery shop near your school.
6. A Cyber is among the side hustles for students in Kenya
A cyber cafe is also among the best side hustles for students in Kenya. Your first-hand clients will be your fellow students. To start a cyber cafe near your school, you need at least one desktop computer/laptop, a printer, rims of printing papers, a reliable Wi-fi connection, rent, and business licenses.
With around 50k, you can successfully start a cyber cafe side hustle as a student in Kenya. In addition, you can add some stationery such as pens, books, pencils, graph books, mathematical sets, and rulers.
In the cyber cafe, you will offer internet services, printing, typesetting, photo/video editing, graphic design, etc. You can learn most of these skills on sites like Udemy or Coursehero. Remember that the more you offer value, the more you will have a wide client base.
7. Second-hand clothes and shoes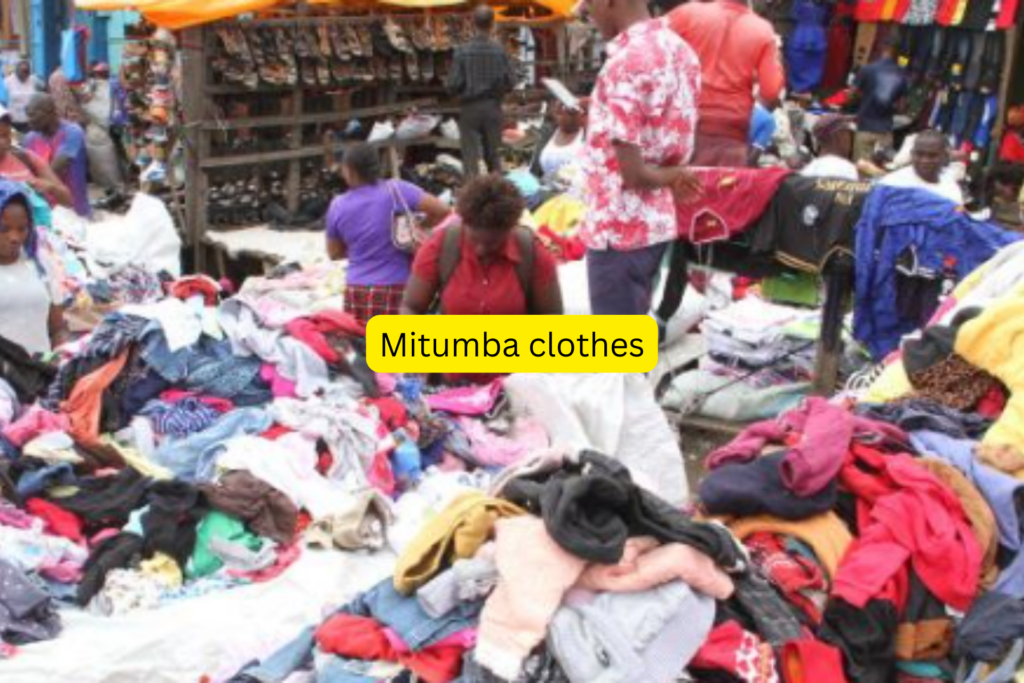 Selling mitumba clothes and shoes is a great side hustle for college students in Kenya. Students love lavish but cheap outfits. Therefore, you can dedicate yourself to searching for classy clothes and shoes and sell them to your schoolmates.
If you are near Nairobi, you can visit the Gikomba market early to search for high-quality clothes and shoes. You can focus on either shoes or clothes for better marketing.
For a second-hand clothes business, you can be mobile or choose an area to install a kiosk for your business. You can also hire your fellow students to work on a commission basis, and you'll eventually make more money.
8. Groceries: Side hustles for students in Kenya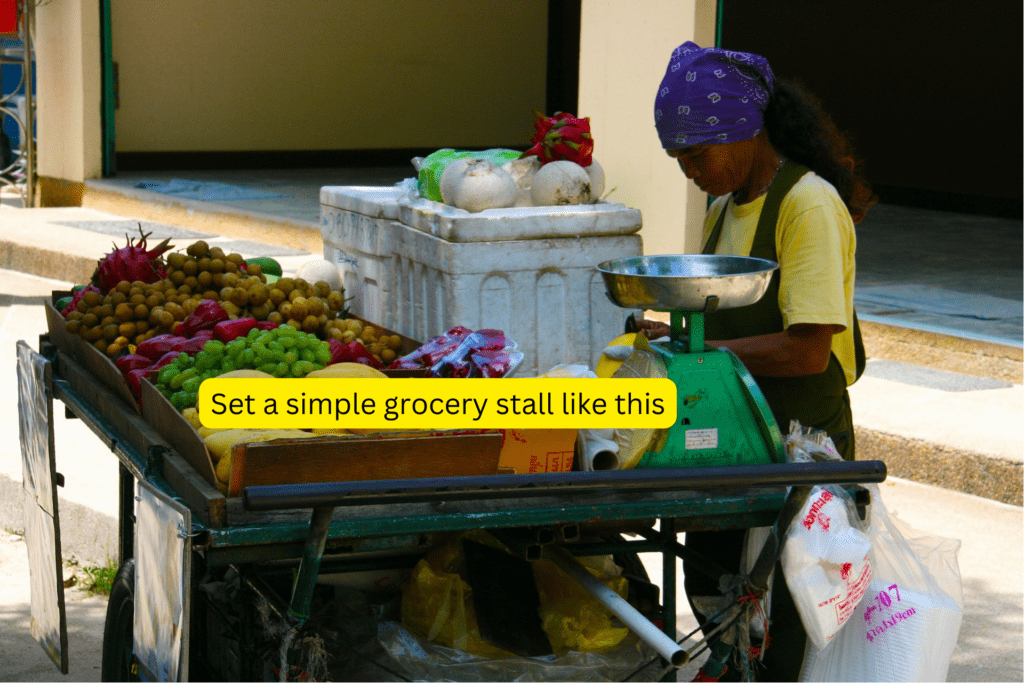 You can start a grocery shop/kiosk in the most populated residential area outside your university. The students outside the school compound need fresh groceries; you can be their supplier.
The good news is that most of these students will promote you as their comrade. In addition, you can also get more people to visit your kiosk in the neighbourhood.
You can open your kiosk in the evenings after your classes. This will be a very profitable side hustle.
If your school is in an agricultural area, you can plan to find reliable farmers to supply you with fresh groceries.
9. Blogging is among the most profitable side hustles for students in Kenya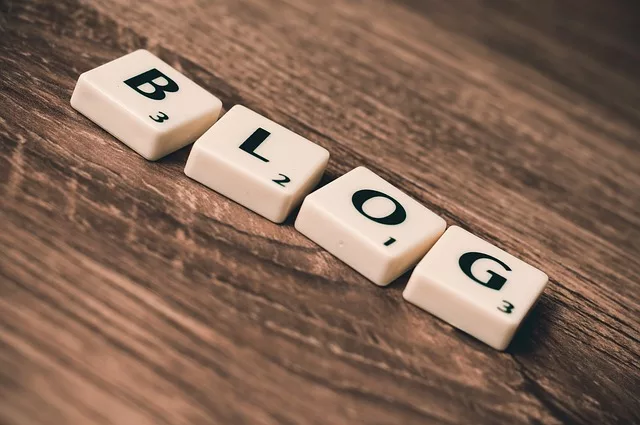 Blogging is the most decent and high-paying side hustle for students in Kenya. The good news is you can do blogging from anywhere you feel like. For example, with a laptop, you can take any opportunity to research and write a blog, which will earn you money as long as the website is live.
To start a successful blog in Kenya, you need a laptop and around Ksh. 10,000 to set up your blog. You will spend Ksh.4,000 on a blogging course and at least Ksh. 5000 on domain name and hosting.
In addition, you will need a reliable internet connection. Therefore, if your school Wi-Fi is unreliable, you can invest in a Wi-Fi network for reliability.
Once you start having decent traffic in your blog, depending on the traffic source, you can earn at least Ksh. 30,000 per month for a start. My course will teach you how to design and earn money from a blog.
Enroll today to learn how to leverage the internet and make money.
10. Online Writing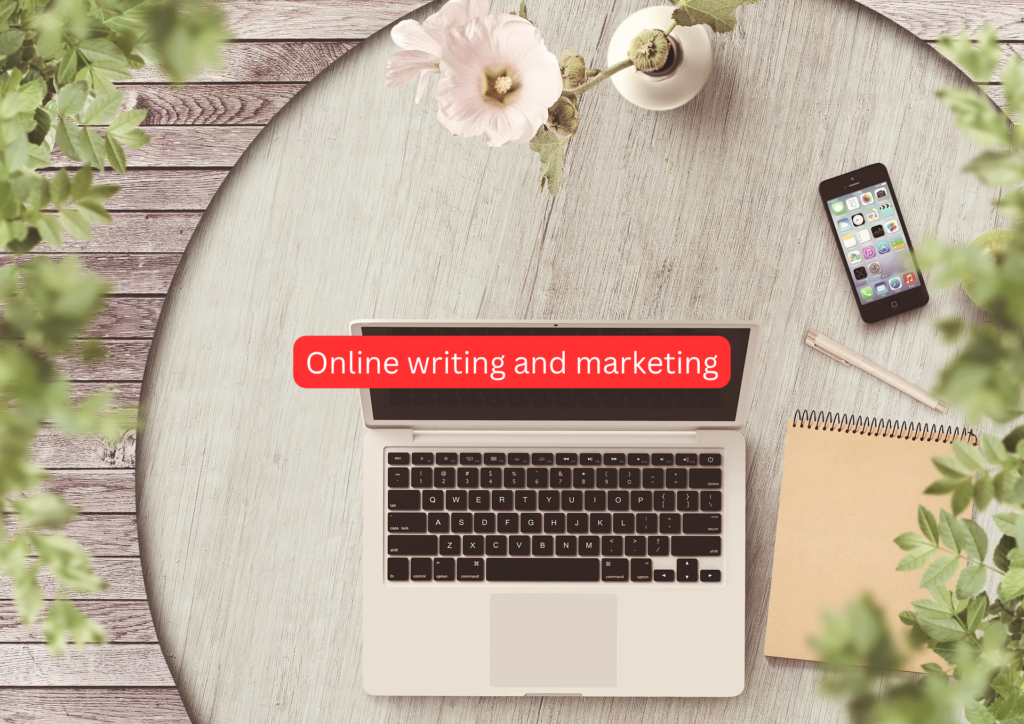 Being a writer is another suitable side hustle for students in Kenya. Most students, as we speak, are earning more than Ksh. 100k monthly through writing. The income may not be that much at the beginning, but you won't lack at least Ksh.20k in a month.
Although there have been known Artificial intelligence threats over the last year, writing is not yet dead. Actually, most website owners who use AI to generate content are now losing it. Google is messing with such sites because they lack the human touch.
Although I'm not rubbishing the AI trend, I'm saying that AI hasn't replaced the best writers. The best writers still have work to do, including writing AI-written content. This means that with the right skills, you can easily get jobs, especially at this time when website owners are searching for ways to salvage their sites.
The good news is you can learn how to write compelling content for free on sites like Hubspot, Udemy, Coursehero, etc.
11. Web Design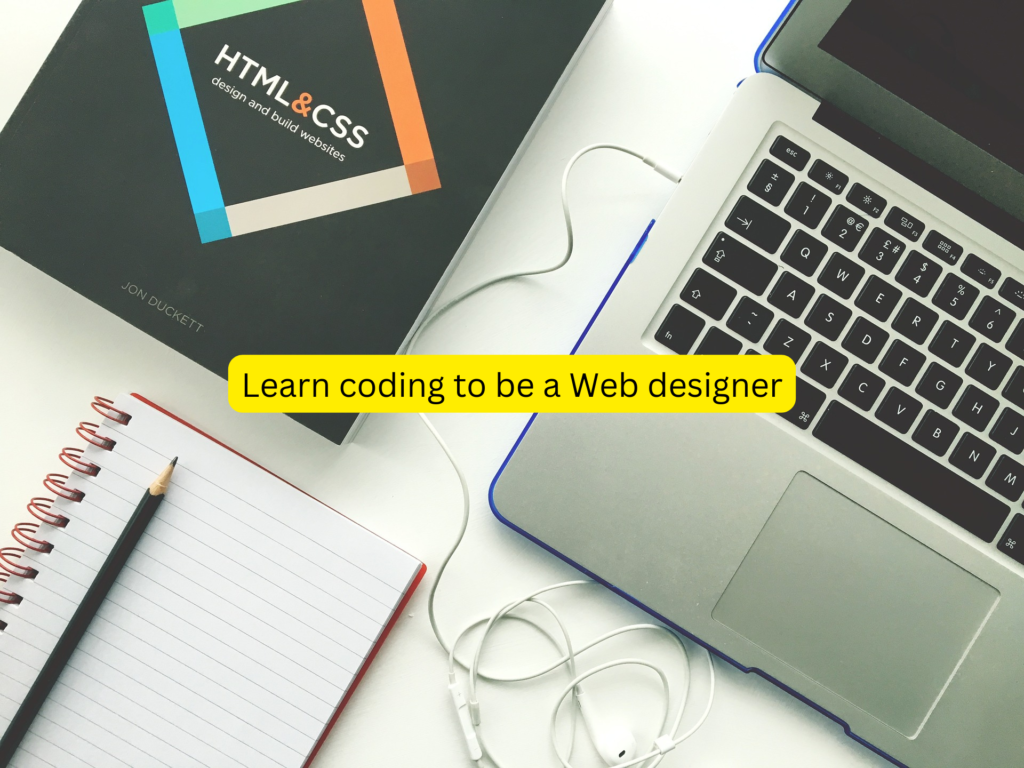 Web design is another side hustle for students in Kenya that has helped many to pay fees and upkeep while in school. As long as digital marketing grows daily, websites will always be valid.
Businesses seek ways to establish a digital presence for their potential customers. As a result, you can leverage the huge demand for web design and development.
You can learn these skills on sites like Coursehero, Udemy, or through YouTube tutorials. With Web design skills, you can charge starting from Ksh.20,000, depending on the complexity of the website.
To get clients faster, you can create and optimize profiles on Upwork, Fiverr, and LinkedIn. You can always work with as many clients as you wish from all over the world.
12. Photography/ Videography
While on campus, a friend of mine had a camera, and he used to take photos at events such as birthday parties, graduation ceremonies, baby showers, etc. He could deliver the photos within two days and make his money.
Therefore, you can buy a nice camera and start this business. To exceed the threat of mobile phones, you should expand the business by including other things such as photo frames, editing, and video editing.
In addition, you should market your business to stay relevant in your area. You can print and distribute your business cards, which will help you get noticed faster.
13. Selling Graduation flowers
On all three graduations, before I could graduate, I used to make some good money selling graduation flowers and other accessories. You can get stock of around 2-3k, and by the end of the day, you can have profits of more than Ksh.1500.
Although this business is seasonal, you can always get money to venture into more permanent business such as cyber.
14. Ice cream selling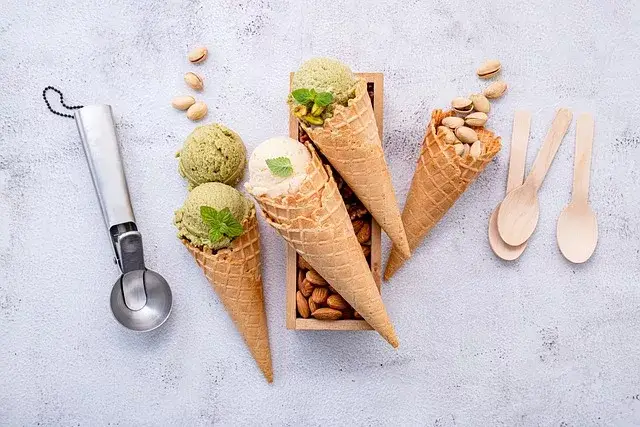 Selling ice cream is among the profitable side hustles for Kenyan students. With most times of the year having warm climates, the ice cream business will do fine for a Kenyan university student.
You need to invest in an ice cream business with around Ksh.5k in Kenya. In addition, you also need a small fridge to keep your ice cream. On Jumia, you can get a single-door fridge of 90 liters with at least Ksh.16,000. Alternatively, you can buy ice cubes and a good container to help you store the ice cream.
Ice cream selling is a great side hustle for students in Kenya since they can start with as little as Ksh. 5000.
15. Stationary selling
Selling stationery is also among the best side hustles for students in Kenya. The first-hand clients will be your schoolmates, and that will help you.
You should stock single and square books, graph books, rulers, mathematical sets, biro pens, glue, sellotapes, etc. In addition, you can add a printer and a computer to print notes for the students.
To Finalise: Side Hustles For Students in Kenya
You can make profits while still studying. However, you should have a growth mindset to help you overcome the flaws that come with businesses. Remember, there are good and bad days. Therefore, you shouldn't overspend during good days and should not feel overwhelmed on bad days.
Always ensure you have a good business plan before starting any side hustle business. In addition, you should also stick to your plan until you succeed.
In case you need help in structuring a business plan, I can help you draft one at an affordable fee.