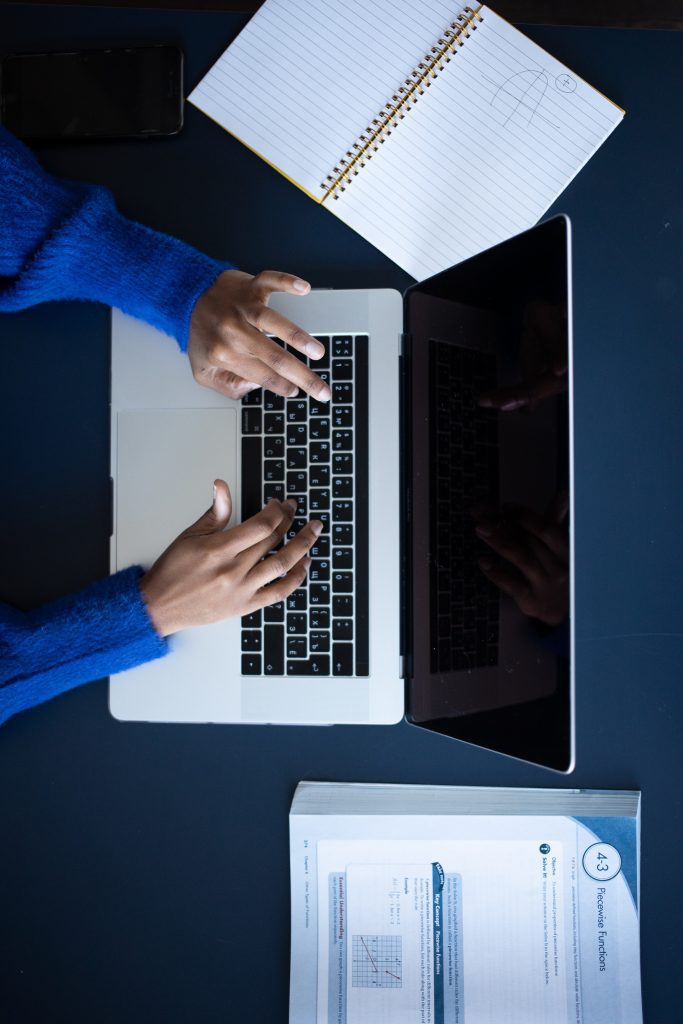 Introduction
Jobs security is always in the mind of every employee or anyone who is seeking a job. But, unfortunately, the plain truth is that there are no longer secure jobs in the current world. When I was in secondary school, I heard of people who had stayed in one job for over a decade. At that time, someone would change job two or three times, and then they would retire.
Getting the job
Let us leave job security alone; for now, even getting the job itself has become the hardest task ever. Having graduated in 2018 till 2020, I had not gotten the job of my dreams. I know it was just a period of two years, but I truly gave up and left my last job in May 2020 when Covid-19 was at its peak in Kenya.
I know some people have been depressed because they have to spend a lot of time searching for their dream job. Talking about myself, I have to say that I had to stop wasting my time. I started thinking about my future, the future of my kids, my dad, and all those around me.

When we were in high school, our teachers used to tell us that we should study hard so that we can join university through direct entry. So I did just that, and many more students have done it.
It's high time to note that the books don't matter if you don't know how to apply the knowledge obtained from them. This is because, without applying that knowledge, we will continue to have millions of graduates who do not have any income. It's time to think outside this box -read hard to get a better job with benefits and security. Unfortunately, the government itself has nothing to offer to graduates except a reminder of tougher education loans.
In my own opinion, we should replace that box with- read and gain knowledge to apply in the community. Do not put all your efforts into getting job security because there is no such thing.
Let me back up my sentiments with the following explanation.
The change of technology
Britannica explains technology as the application of scientific knowledge to the practical aim of human life. Technology has made things easier and has proven to be time-saving. But, just as we all know, technology has been changing a lot, especially in the information technology (IT) area.
Mobile phones
Mobile phones have changed a lot for the last three decades (at least that is when most people have had at least one mobile phone in each homestead). The evolution of mobile phones can vividly demonstrate how fast mobile technology has been changing. If a mobile phone manufacturer/developer doesn't adapt to the new models, they will be out of the market sooner than expected. This will result in company closure, and that translates to job losses.
Digitally presented news
Imagine how newspapers and magazines are ending due to websites, blogs, and televisions? If I can get daily news at the standard, the nation or even the BBC news and CNN right on my mobile phone, why should I buy a newspaper? Think about how many people are losing their jobs of producing and distributing newspapers all over the world.
Business management systems
Systems like Quick books and Tally ERP have made accounting and book balancing easier for companies. Tell me why a company would hire 10 accountants to do a job that only one accountant and one system can do. Think about the 9 accountants who will be left jobless due to the technology. Technology completely tarnishes the old in favor of the new.
Technology also has the advantageous side, the main being the ability to support new ideas and inventions. We should accept that technology is constantly changing and what we should do is learn how to adapt to the new technology. Utilize the book knowledge, and let's get rolling with the new technology.
Jobs are no longer stable
Every employee yearns for a stable job. When I say stable, I mean a job with a salary that can sustain you and all those who depend on you. A job with benefits like health insurance and retirement plans. A job with a predictable future and salary increment.
The bitter truth is that those jobs are no longer there. Job security was in the times of our parents, and it will never be available to us. Despite the bad economy, companies have decided to cut costs ( especially that goes to salaries and wages ). Right now, what everybody cares for is about themselves.
If your job can be done at a cheaper cost, then trust me, you are as unemployed as a baby. This is why you should never depend on your salary alone. Once you are employed, your employer controls your future.
Bad employers (they exist )will make sure that you will never do anything important to yourself. Then, they can fire you anytime they wish because they act like demigods to most employees—That's why you should jump out of your comfort zone.
Have a second thought apart from employment because it will never be stable enough. Think about this, if you die today and don't have any business investment, what will happen to your family? Your boss will replace you even before you are buried.
The rising graph of network marketing
Now here comes the real-time bomber for sales and marketing individuals. According to Investopedia, network marketing is a business strategy that deals with independent representatives, often working remotely through social media marketing and Web marketing. In other words, we call it affiliate marketing.
Affiliate marketing comprises a contract between the manufacturer /distribution company and the publisher /content creator. Here you get a commission for every sale made through your advert. Network marketing is growing day by day due to the increasing engagement of the Internet. For instance, people are advertising their products and services on Facebook. There are millions of active Facebook users across the globe.
A time is coming when we will not be dealing with the physical sales and marketing representatives; the Internet will be there for the job. For instance, why would amazon employ permanent sales representatives across the globe when they can get billions of money monthly through affiliate marketing? It's only in the developing countries where online sales and marketing have not been able to get into people's minds.
Have a look at the online shopping statistics here, and you will notice how fast Internet buyers are increasing. Soon the developing countries will follow the pace-it has already started in some African countries through jumia and many more online shops. Thus, social media network is slowly turning into a market by itself.
Do your calculations well and tell me whether there will be a need for direct sales and marketing individuals shortly. What will be in much demand are the logistics companies and the telecommunications. Of course, those who are not serious about the future will say that is impossible, but let me tell you; it's very much possible because it's already happening.

My final remarks
Just like I said earlier, think outside the box and remove job security from your mind. What else can you do apart from that job that you are doing, start doing it? Delete the word impossible from your mind dictionary. Do all you can to shape your future. I know we cannot all fit in the same basket, but I am sure you can do something according to your ability to make the future brighter.
There is much need to worry because this is unstoppable, at least not now when almost everyone owns a smartphone.
Let me leave this one here; Covid -19 proved to be the best life teacher since it was first revealed in the world. Whoever has not been taught a lesson by the coronavirus, then I guess you can't learn anything.