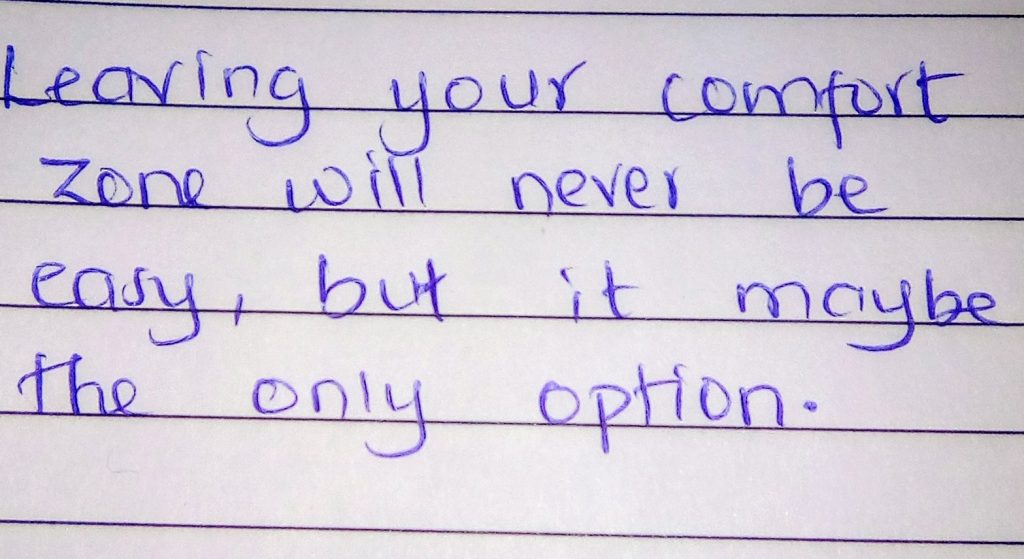 A Comfort zone is that environment when someone feels safe and secure. Everyone has a life to live. We are all given equal Time whether we are poor or rich (24 hours a day). How you spend your time is all upon you. Have you ever thought of leaving your comfort zone? I mean that comfortable life you are living after you get your paycheck. The life you live after being promoted in your workplace. This kind of lifestyle cannot satisfy you for the rest of your life.
Hereunder are some tips to add to your list.
Learn something new
Learning something new is equivalent to that time a toddler is learning how to speak. It usually takes time, but eventually, it works out because it's a stage of growth incorporated with determination.
Suppose you become that determined like a toddler to learn something new every day in your life. Of course, it would help if you watched your favorite series daily. Have you ever known how much time is taken from you by those programs?
What about you use that time and read articles like my journey to financial freedom, properly manage my finances, or even a book about business ideas.
Focus on your side hustle
Everybody is always tired after the 8 hours from their employer's premises.
Try doing something that will add an extra coin into your pocket. This way, you will be safe in case you lose that 8-hour job. Next, make sure that your side hustle can feed you for a more extended period. You can read about The dangers of depending on your paycheck to know what you will face after leaving that job with nothing. Finally, allow your side hustle to grow big enough.
Cut your expenses, start saving
If you are used to buying a new outfit every month, why don't you change that to 5 times a year instead of the 12 times?
Cutting expenses is the most challenging principle to dedicate yourself to, but you would have saved a lot of money in the long run.
Get out of that comfort, start focusing more on basic needs, and leave luxury for financially stable individuals. Then, you can use your savings to make a proper business investment.
Overcome the fear
Fear is always an enemy of progress. It's a sign of internal weakness. Fear will make sure that you will never achieve anything significant. Fear comes up with questions like, what will people say when they see that I'm starting a business? What if I lose all the savings while investing in that venture? If it doesn't work out, what will I do? Everybody out there who has an extensive business started from scratch. They overcame the fear and faced the risk. You are not weak, raise and overcome that fear.
Make mistakes and learn from them
Mistakes can be very embarrassing, and they can make someone give up on whatever they were doing. On the other hand, mistakes symbolize that at least someone tried to do something new. The trial is better than sitting and doing nothing. Stepping out of your comfort zone will never be easy, but it will be easier if you learn from your mistakes. Every successful individual made mistakes, and they learned from them. No one is exceptional when it comes to making mistakes. The difference is made in what action is taken by each individual after realizing the error.
Conclusion
Leaving your comfort zone will never be easy, but it may be the only option to secure your future. Be curious to know what life holds outside there. Have that anxiety to learn about new ideas, technology, and everything new that comes your way. Utilize every opportunity to the fullest and allow yourself to grow.